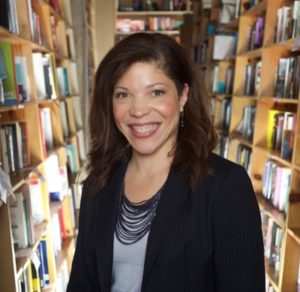 Tamara Kennedy-Hill
Tamara Kennedy-Hill, Principal at Kennedy-Hill Strategies, LLC works with business and nonprofit leaders to design strategic impact solutions and mission driven results applying principles of change management, community engagement and tested equity, diversity and inclusion system change modeling.  
Kennedy-Hill brings her over twenty years of experience from Destination Management, diversity, equity and inclusion program planning, business strategy, and Nonprofit Management to work with leaders to embrace equity and build systemic change in their organizations and communities. Her superpowers are systems thinking, equity integration, community engagement and leading with a growth mindset. 
Kennedy-Hill currently serves on the boards of Black United Fund of Oregon, Greater Portland Economic Development District and Transition Projects.  She holds an MBA in Nonprofit Management from the University of Portland and a bachelor's degree in Communications, with emphasis in adult learning theory and conflict resolution, from Marylhurst University.  
Tamara's passion is to align human potential with positive community impact.  She is co-founder of Portland's My People's Market, an equitable marketplace for entrepreneurs of color in the greater Portland region.  In her spare time, she enjoys spending quality time with her family and friends exploring the greater Portland region.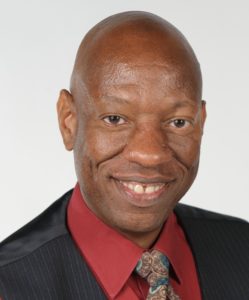 Dwayne Johnson
Dwayne Johnson is a Civic Technologist, Entrepreneurial Ecosystem Builder, and Inclusion Advocate. He founded and led the Center For Inclusive Innovation (CENTII), fiscally sponsored by the Technology Association of Oregon Foundation, which serves as a platform for equitably advancing innovative and technological solutions to our most pressing community challenges.

He has served as Deputy Director for Civic Software Foundation (Hack Oregon) to include diverse community members earlier in software development efforts.  As Deputy Director at Startup Champions Network, he collaborated with Kauffman Foundation and a national network of entrepreneurship leaders. He was co-founder of Innovate Oregon and Scaleup Partners, which connected underrepresented communities to the innovation economy.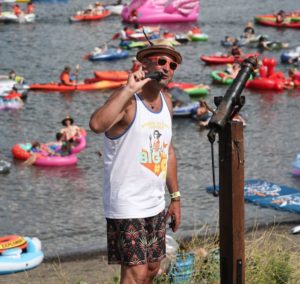 Willie Levenson
Willie Levenson is the Founder and Ringleader of the not-for-profit organization, Human Access Project (HAP). Willie also founded The Big Float, an annual float and party on the Willamette River and the River Hugger Swim Team a daily summer advocacy swim.  The Big Float has drawn over 20,000 people to the Willamette River since its inception.  HAP was the driving force behind the opening of Poet's Beach, Audrey McCall Beach and the conversion of the Kevin Duckworth Dock into a swimming dock. The American Association of Landscape Architects – Oregon awarded Willie with the Tom McCall Award citing "Levenson has reshaped and redefined Portland's relationship with the Willamette River."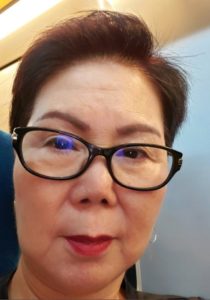 Jane Kim
Jane Kim is the owner and operator of #1 Bento, a successful food cart that was part of the Alder Street food cart pod for 3 years. #1 Bento attracted visitors from all over the world and was featured in travel programs internationally. Prior to #1 Bento, Jane owned and operated a sushi and teriyaki restaurant in Lake Oswego for 6 years.
Jane immigrated the United States from Daegu, South Korea in 1971 and settled in Chicago, IL where she became very active in her community. During a trip to visit family in Coos Bay, she fell in love with Oregon and quickly made it her home.
Jane's experience with small business, restaurants and street food will be a critical component in shaping The Culinary Corridor.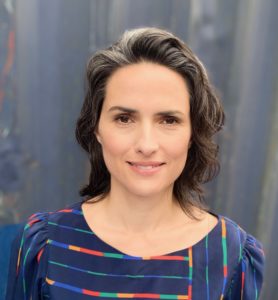 Kate Merrill 
Kate Merrill is a Portland native who has worked for over 15 years in non-profit management internationally. As Executive Director for the Central Eastside Industrial Council (CEIC) since 2018 and the Enhanced Services District Central Eastside Together, Kate guides Portland's Central Eastside in implementing programs and in advocating for transportation, economic development, district placemaking, and homeless services. She is also Vice Chair of the Portland Freight Committee and serves on the City's Economic Recovery Task Force. Kate holds a Masters in Public Arts Management from the Sorbonne in France. Whether working on the production teams of some of France's and Portland's most prominent cultural events or advocating for the businesses of the Central Eastside, she enjoys working with a wide variety of stakeholders on inspiring projects that have a great impact on our community.