The Next Generation of Public Space
The Green Loop is a 6-mile signature linear park and active transportation path that will bring new life and energy to the Central City. The Green Loop concept will promote more walking, biking, rolling, jogging and public transit trips for all Portlanders, helping contribute to a smaller city-wide carbon footprint.
GREENLOOP from kyle wallace on Vimeo.
EQUITY
A more equitable city enriches the lives of all Portlanders. The Central City currently has densest concentrations of affordable housing and social services in the State of Oregon. While the Green Loop – and other investments in the Central City – will continue to increase affordable access to regional destinations, attractions, and institutions, it can help elevate similar neighborhood efforts such as the Lent's Green Ring, improving health outcomes and access to local businesses, attractions and destinations in the Lents community. . The Green Loop will provide an "all ages and abilities" facility, accessible and inclusive to all.
HEALTH
The Green Loop improves the health of our city, with increased tree canopy, open spaces, and connections. The Center for Disease Control (CDC) recommends up to 30 minutes of moderate physical activity every day, to reduce the risk of diabetes, heart disease, dementia, and other chronic diseases. The Green Loop creates a safe, convenient, comfortable, and well-connected place for people to take a walk, go for a jog, or ride a bike while enjoying our city.
ACCESS TO PARKS
The Green Loop will create new open spaces and connect people to existing parks. The east side of the Central City has too few parks for the current and future number of residents. The Green Loop would change that by creating a new linear park for people to play in. The scattered westside park blocks are an underutilized city asset that would be transformed by being connected more intentionally to the amenities and destinations beyond them.
ACTIVE TRANSPORTATION
No other city in the United States has been as successful as Portland in getting people to walk and bike. The benefits of our achievement are huge. The Portland Plan builds on this success and calls for 7.5% of all trips made by foot (5% today) and 25% of all commute trips made by bicycle (7.5% today) by 2035. The Green Loop would dramatically advance Portland toward achieving those goals.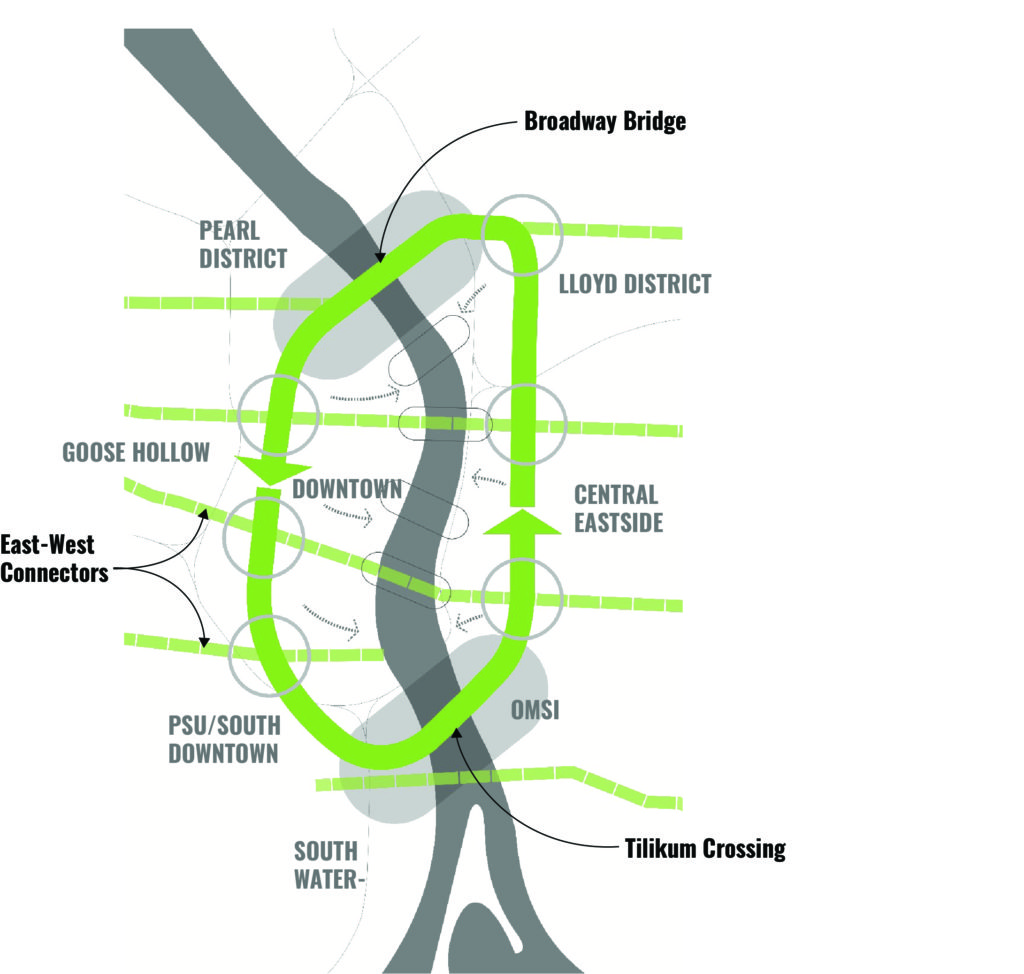 The Green Loop would have a distinctive feel and look.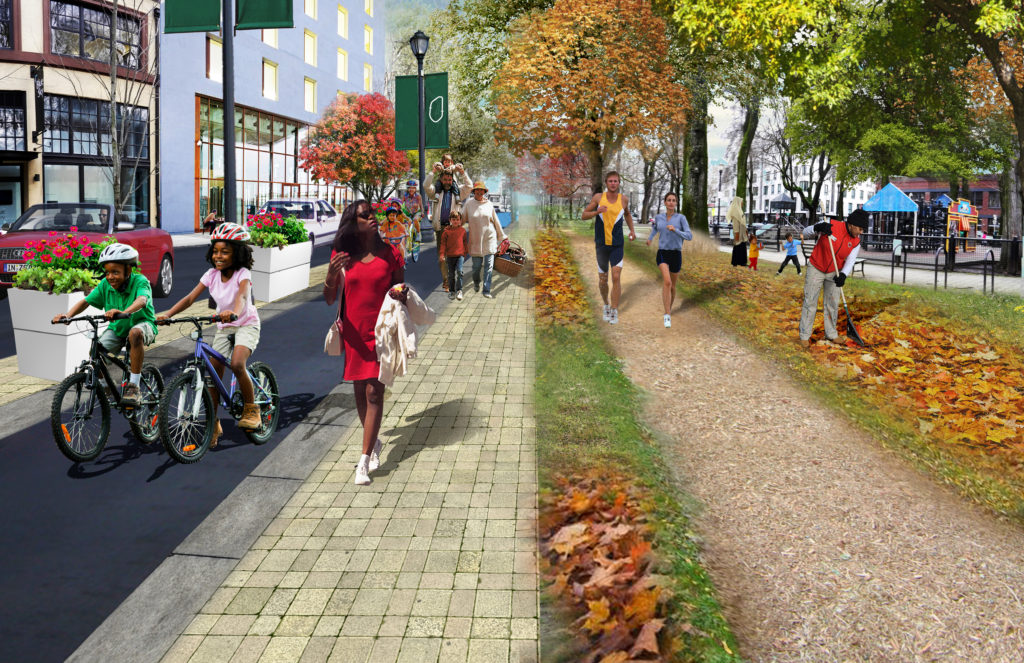 Friends of Green Loop email: info@pdxgreenloop.org
Friends of the Green Loop is a program of the Charitable Partnership Fund, an Oregon 501(c)(3) public charity, EIN 93-1267966